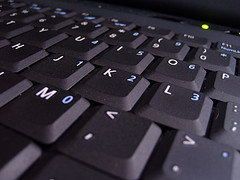 Deciding to purchase a new laptop may seem like an easy choice but once you get assaulted by an army of technical terms you may have second thoughts. If you don't feel like spending a few hours to research terms and look up reviews you can always contact us at South City Computer and we will be happy to pick a laptop that would best suit you and set it up for your specified needs. But if you do want to put in the time I will give you a few things to look for when making your decision.
I will first give you a list of terms and a brief description of what you should expect in terms of specs. The main components you will want to compare are:
Hard Drive size- 300GB to 1TB is ideal
Amount of Ram- Between 4GB and 8GB is ideal
Screen Size- 14″-17″ average, affects portability
CPU- Quad core is the norm, speed depends on manufacturer
Videocard/GPU- mainly for visual intensive applications
Reviews- Nothing will tell you more about a product
A combination of your CPU and RAM will determine the speed of your laptop and your multitasking capabilities. If you are picking a laptop for gaming/rendering then you will want to make sure that it has an adequate video card. Most laptops with video cards come with an Nvidia 6 series or 7 series.
Remember, nothing is more helpful when choosing any product than customer reviews.
Once you choose which laptop suits you best bring it in to South City Computer and we will run the first time Windows setup for you and install Anti-virus software and ensure your computer is up to date. We can also install and set up any needed software.