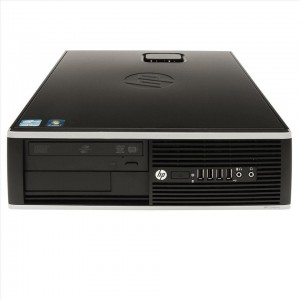 Get it quick! Fully loaded quality refurbished business/home Desktops only $199.99
If you're in the market for a reliable fast super clean and affordable desktop computer we have a few of these in this week. Preloaded with software, set up with all updates and antivirus, and ready to go out of the box, our limited supply of off-lease HP 6000's are going to sell out quickly.
This computer comes with a Free 90 day Computer Club Trial (a 75.00 value) for peace of mind
Loaded with proven technology and enhanced features, the HP Compaq 6000 Pro Desktop PC is well equipped to meet your businesses daily demands. Your home or business computing will thrive with corporate grade enterprise technology you can trust. Strong from the get-go, this computer comes with an Intel Core 2 Duo E8500 3.16GHz Processor, 4GB of DDR3 RAM, and a fast plenty big 250GB SATA Hard Drive. The HP Compaq 6000 Pro Desktop PC also features Intel GMA 4500 integrated graphics with 3D enhancements and a Super-Multi DVDRW drive with LightScribe technology so making CD's and DVD's is a snap.
Specifications:
Processor: Intel Core 2 Duo 3.0 Ghz
RAM: 2GB (upgradable cheaply)
Hard drive: 230 GB 7200 SATA
Operating System: Windows 7 Professional
Condition: Refurbished Grade A tested and set up.
Antivirus: MS Security Essentials
Included software: LibreOffice (MS office compatible)
Watch This ComputerTV Video to Learn More