South City Computer offers remote support over the internet for when you don't want to bring your laptop or desktop into the store. Here's the process of getting connected:
1. Call us to schedule an appointment
Call us at 314-400-7918 to schedule an appointment. Appointments can often be made for the next day, and same day appointments for critical cases are possible.
2. Change your power settings
Your computer must remain powered on for a technician to work on it, so change your computer's power settings like so:
Go to Start > Conrol Panel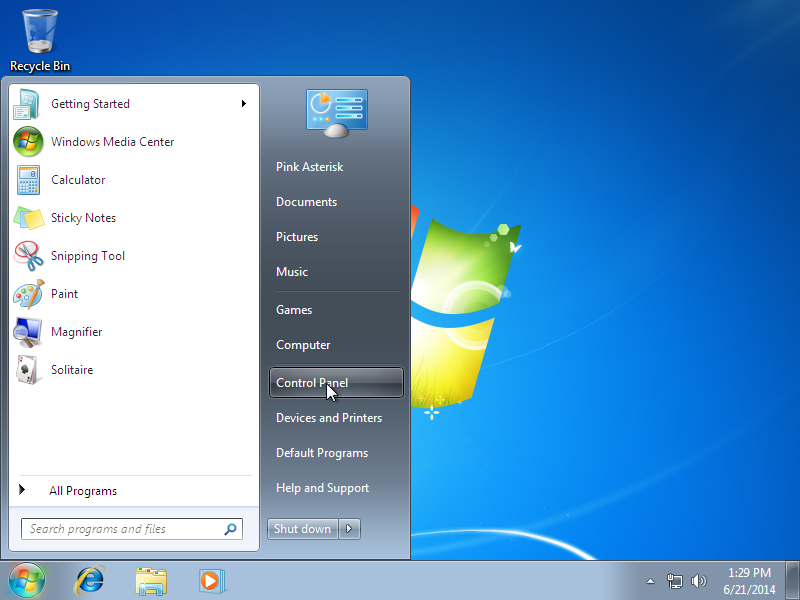 Click Change plan settings for the plan that is currently selected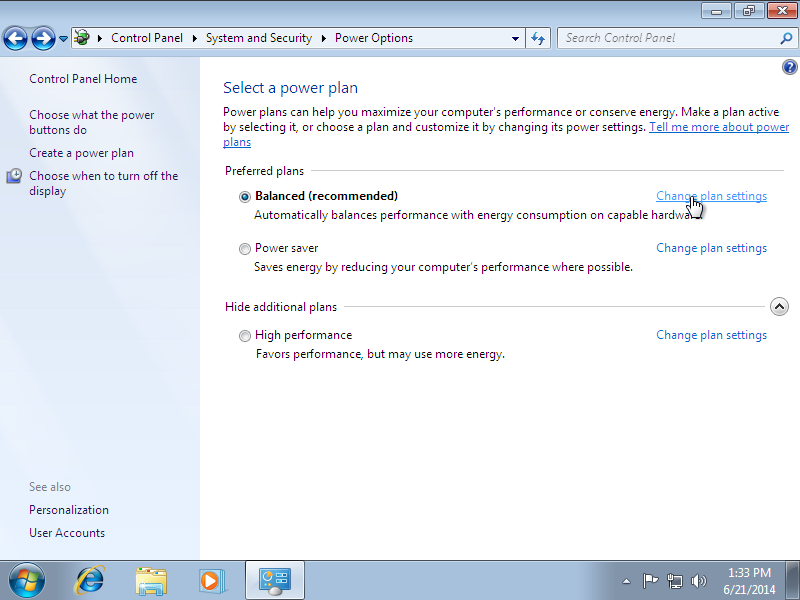 From the drop down menu, select Never. If you're using a laptop, you may have additional drop downs for options such as "Put the computer to sleep" and "Hibernate the computer". Make sure these are also set to Never.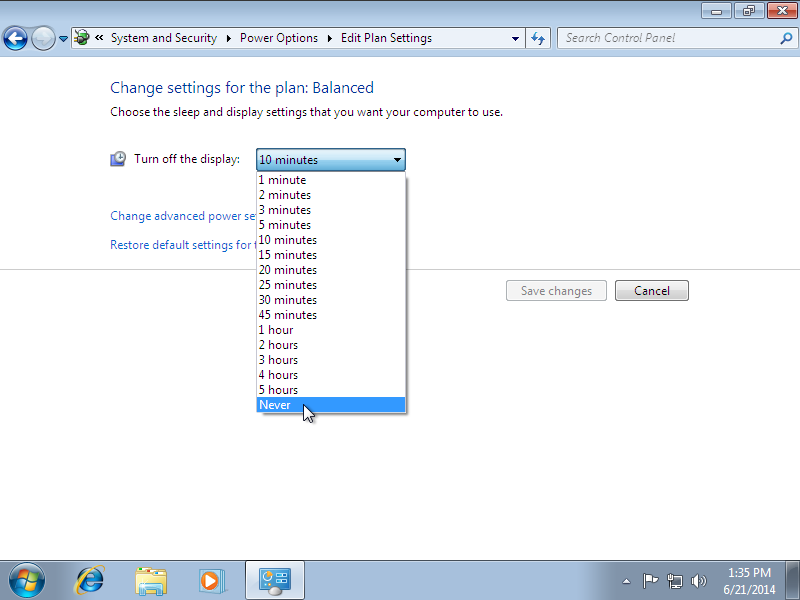 Click on Save Changes
3. Download the remote support software
Before your scheduled appointment time, go to http://remote.pinkasterisk.com. A technician will call you at your scheduled time and ask you to enter a 4 letter code. Enter this code into the box on the webpage, and press join.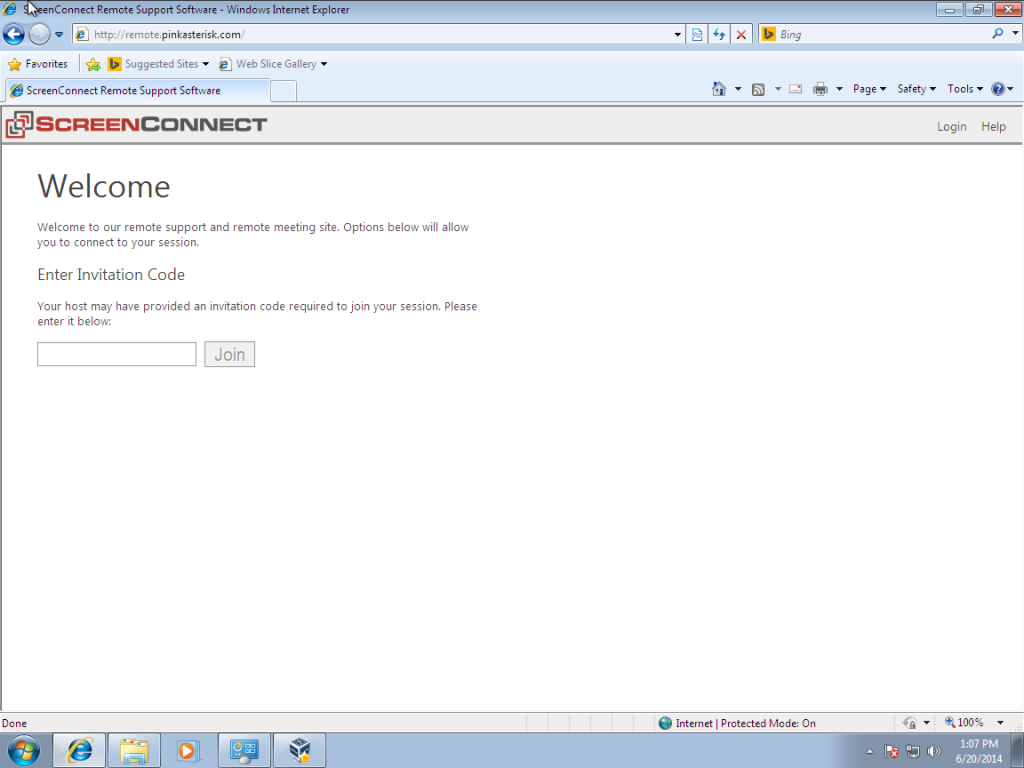 After a few seconds, you will be prompted with this dialog: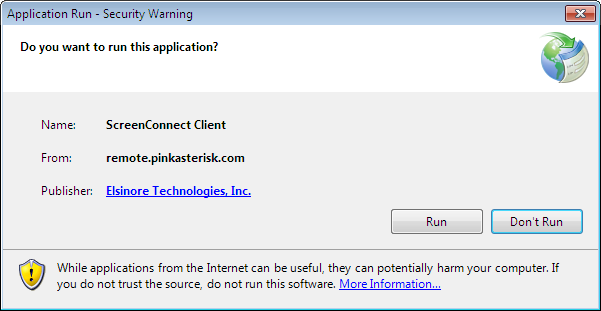 Press the Run button to dismiss the warning. After this, the application will download, and you will be presented with another security warning: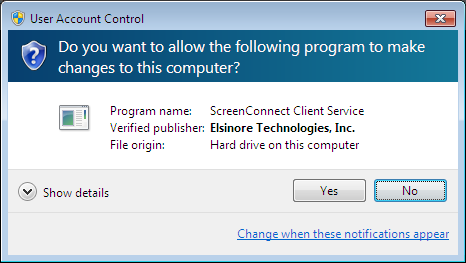 Make sure to press Yes to allow the software to run on your computer.
4. That's it!
If everything was successful, you should see this message: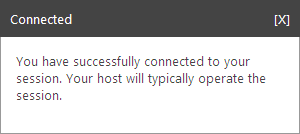 The technician should now be able to see and operate your computer and can begin fixing your problems.