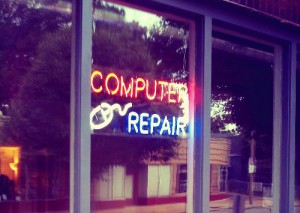 Choosing the right computer technician for your tech support needs can be a challenging and daunting task. That is why it is important to have computer tech support you can rely on when it really matters! We have some of the best and brightest computer technicians in St. Louis MO available to assist you with your small/home office, tradeshow, conventions, corporate IT, and institutional IT support needs.
Let us assist you with any of the following services:
IT Network Support
Remote and On-Site IT support
Medical IT Services and EMR support
Office Server Support
Email Server Support
Cisco, Lynksys, Netgear or AT&T router setup and support
Charter network services and management
Computer Technical Support
Computer Virus/Malware Monitoring and support services
Computer IT Help
On-Site IT Services for tradeshows, conventions, and corporate meetings
On-Site IT Service for corporate retreats
Audio/Visual Support
On-Site network management
Consider a South City Computer Support Technician today for your IT support and service needs.