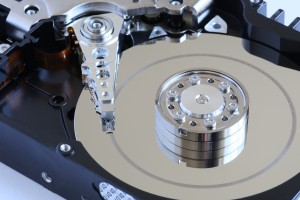 Did you know that data loss has become increasingly more common since 2008? The Open Security Foundation has recorded the increase of data loss incidents since 2008, claiming that it has become a major problem for some businesses.
What is Data Loss?
Data Loss is when data that someone has stored, whether it be a person or a business, when data gets destroyed or fails without the person or business having a backup storage of the data and without being able to restore the data. Data loss can primarily be catastrophic to businesses that store a lot of data especially if that information is critical to their business.
Data Loss Affects Businesses
One of the more publicly known data loss incidents was TJX's (the retailer owning such stores like Marshalls and T.J Maxx) loss of 94 million people's information including credit card and customer identity. TJX lost an estimated $256mil+ along with hackers successfully gaining access to 45 million customers' information.
Another well know data loss was Sony, in late April of 2011 the PlayStation Network (PSN) was hacked. Hackers obtained personal information including Credit Cards. Post-Breach Sony closed down both PlayStation Network and Sony Online Entertainment. The Poneman institute (research center with focus on data protection and data privacy) estimated that Sony may have to pay up to and/or beyond $2 billion.
How to deal with Data Loss:
Data Recovery- In a data recovery shops can attempt to recover lost data but without a previously arranged data backup plan, often data recovery will involve reinstalling of applications, files, etc.
Data Backup Plan- Here at South City Computer we can set up a data backup plan, that will support your choice data.
If your data is ever lost or you would like to set up a data backup plan please call us or leave us a message on our website .
Sources:
http://www.csmonitor.com/Business/2011/0504/Data-theft-Top-5-most-expensive-data-breaches/1.-tie-Sony-to-be-determined
http://www.computerweekly.com/feature/Top-seven-data-loss-issues