It sucks when your iPhone or iPad is in the midst of falling into the concrete or water. It's like you kept the marshmallow over the campfire the whole time, now it's ruined. There is no need to worry though, there are some easy fixes to this common problem.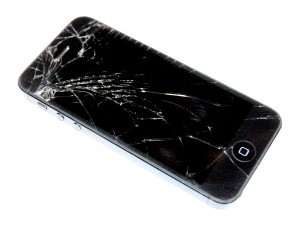 First, if your iPhone gets soaked in water. Get the iPhone out of the water and don't think about plugging it in. If the iPhone is plugged in already, unplug it (very carefully), and don't turn it on and check for damage, it can cause short circuits. Then place it in a bowl or a Ziploc bag full of uncooked rice and leave it there for 48 hours. The rice will absorb the moisture effectively, and most of us have rice in our homes.
Second, let's say your home button is broken, there is this feature called AssistiveTouch. Access AssistiveTouch by tapping Settings > General > Accessibility > AssistiveTouch, then turn the feature on. You will see a translucent circle appear. Tapping on this circle will display a menu for interacting with your device. You can slide the circle anywhere on the edge of your screen.
Third, unfortunately there is no real tips for fixing a broken screen, except for that you should get it fixed. You may be thinking I can fix it myself, I don't need to pay this guy when I can do it myself, yet there are some dangers that go along with that. Example of this is the battery, it's very soft and delicate and isn't protected by anything else besides the outer enclosure. If you damage or puncture the battery, it could leak corrosive and toxic chemicals which could get on your skin or in your eyes. Lithium-Ion batteries are extremely volatile when disturbed.
So if you don't want to put yourself in danger while messing around trying to fix your iPhone, we can help you repair. We'll repair screen, safely and efficiently, we have experienced people who can take of your broken screen issue. I hope these tips help some clumsy people or those who are just prone to breaking things. If you need a repair of your screen though, just stop on by the shop and we'll be happy to help.
Tags:
Apple
,
iPad
,
iPhone
,
Mac OSX
,
Macintosh