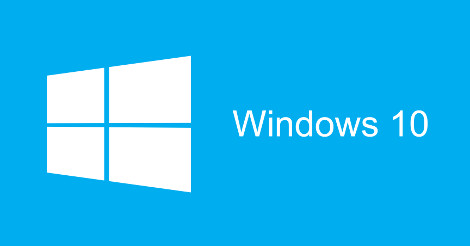 Are you considering upgrading your computer to Windows 10? Have you already? With the launch of Windows 10 you may be asking the question "Should I upgrade to Windows 10". The answer depends on you. I tend to live by the words of wisdom, "if it ain't broke, don't break it". Windows 10 undoubtedly fixes a ton of issues that people were complaining about with Windows 8 and Windows 8.1 interface, but is that really reason enough to jump right in to 10? Most Windows 8 and Windows 8.1 are probably totally willing to go all the way with Windows 10, but Windows 7 users will probably be a little more reluctant.
So far the only issues customers are coming into our computer repair store in St. Louis MO are with peripheral devices such as printers and scanners and higher end gaming graphics cards. The drivers are just not ready for Windows 10 on all devices yet, so you may want to consider waiting for a few months until the rest of the tech world works out the kinks. The good thing is you have time to wait to upgrade your PC. People using Windows 7, Windows 8, and Windows 8.1 can upgrade for FREE to Windows 10 anytime before July 29, 2016. Yes, for FREE! With all Microsoft Windows releases the corporate IT world will sit on the fence for a while while they work the bugs and unforeseen issues of the operating system. However, if you are one of those people who has to be on the cutting edge of Microsoft Windows technology then you may choose to upgrade to Windows 10 right away.
What is Windows 10?
Microsoft is offering a FREE upgrade to their new Windows 10 operating system. This is not a trial, this is the full version! To take advantage of the offer you must upgrade to Windows 10 by July 29, 2016. The upgrade is valid for qualified Windows 7 and Windows 8 and 8.1 devices. You will need to have internet access to upgrade at home, and if you don't then bring your computer to a local computer repair store, and they can probably perform the upgrade for you at a minimal charge.
What if you don't like Windows 10?
Having commitment issues, that's okay. You can easily roll back to your previous version of Windows at anytime during the upgrade period. But the upgrade period won't last forever, so don't get trapped in an old version of Windows and then have to pay to upgrade at a later date.
I have Windows Vista, can I upgrade to Window 10?
Yes you can upgrade to Windows 10, but you have to pay Microsoft for the software, sorry! Be sure to check your computer's specifications to make sure that your computer can handle running Windows 10.
I have Windows XP, can I upgrade to Windows 10?
What? You are still running Windows XP. You need to upgrade your computer immediately and Windows 10 is your perfect opportunity, that is if it will work on your old computer. Check your computer specifications against the following section to see if Windows 10 will run on your computer.
What kind of computer do I need to run Windows 10?
It doesn't take much of a computer to run Windows 10. The following are the minimum requirements to run Windows 10. Please note these are the minimum, and not the recommended, so you can always throw a lot more at it.
Processor:
1 gigahertz (GHz) or faster processor or SoC
RAM:
1 gigabyte (GB) for 32-bit or 2 GB for 64-bit
Hard disk space:
16 GB for 32-bit OS 20 GB for 64-bit OS
Graphics card:
DirectX 9 or later with WDDM 1.0 driver
Display:
800×600
So what is SO different about Windows 10?
Don't look for the 'Charms bar' menu in Windows 10. The charms menu is that strange hidden menu that pops up on the left side of your screen on Windows 8 and 8.1. Instead the Charms bar has been replaced with a more robust Settings section that can be easily found from the Start Menu.
Windows 10 returns to the classic Windows 7 style desktop, complete with a Start Menu! However the new Start Menu features optional live tiles for those who liked that addition to Windows 8 and Windows 8.1.
Another cool feature of Windows 10 is the new universal apps. This mean that you purchase and App once on your computer and then have it available on all your Windows devices – ie. PC, Surface, tablet, phone, or even your Xbox One!
Another new feature called Continuum senses what kind of device you are using and adjusts the interface accordingly. So if you have a Surface Pro 3 and remove the keyboard Windows 10 will then switch to an entirely touch based system, and vice versa, it is that easy!
Apple users love Siri and Android users love Google Now, the talking companions that will help them with their day to day web searches via voice commands. Windows 10 introduces a new voice integrated feature called Cortana for all devices include desktops and laptops not just Windows tablets and phones.
And finally the best feature in my humble opinion is the new task view mode to easily create multiple workspaces on your PC and switch between them as if they were on different screens. This feature is great for multi-tasking! This is a feature Linux and Mac OS X users have had for a long time, but for some strange reason, Windows just never caught onto.
Are you ready to upgrade to Windows 10 now? Go ahead and try it out, and if you run into issues bring your computer to a local computer repair store for help and questions you may have about Windows 10.
Please notice:
Microsoft Windows Vista, Microsoft Windows 8, Microsoft Windows 8.1 Microsoft Windows 10, Microsoft Continuum are all trademarks of Microsoft Corporation
Apple, Mac OSX, Siri are all trademarks of Apple Corporation
Google, Android, Google Now are all trademarks of Google Inc.