We often hear that computers are automatically upgrading to Windows 10 without the computer users knowledge or consent.
Here are just a few messages that appeared on Facebook over the weekend with the identities and expletives removed. You can see the frustration of the Windows users.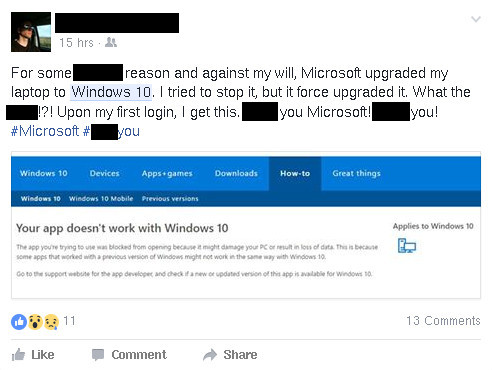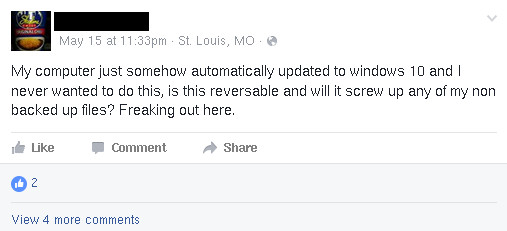 At first we thought maybe people were confused by the recommended Windows 10 upgrade message and maybe accidentally clicked to initiate the upgrade, until we noticed the computers for sale here at South City Computer started showing a message indicating that Windows was going to upgrade to Windows 10 automatically. What Microsoft?!?! We didn't ask or agree to upgrade to Windows 10!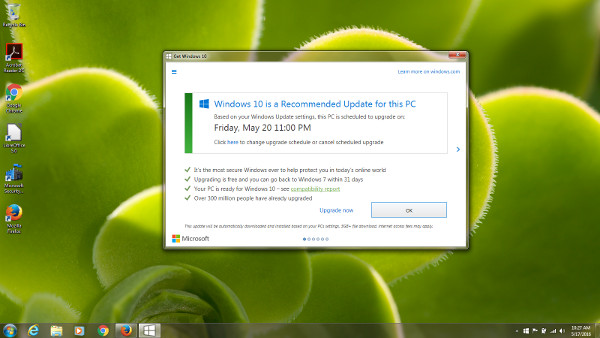 As you can see, Windows is set to automatically upgrade to Windows 10 on May 20th for this computer. Even though we have ignored the pop-ups urging us to upgrade to Windows 10 for months now, we are going to be upgraded unless we take action!
So here is how to cancel this force upgrade. Do NOT click OK, instead click on the word "here" where it says "Click here to change upgrade schedule or cancel scheduled upgrade".
The next screen you should see is as follows: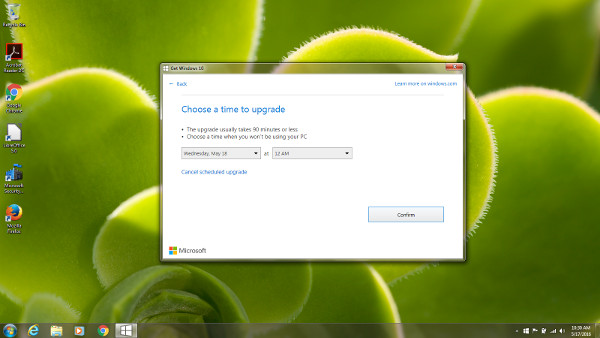 Next click "Cancel scheduled upgrade".
After this you will see the next message: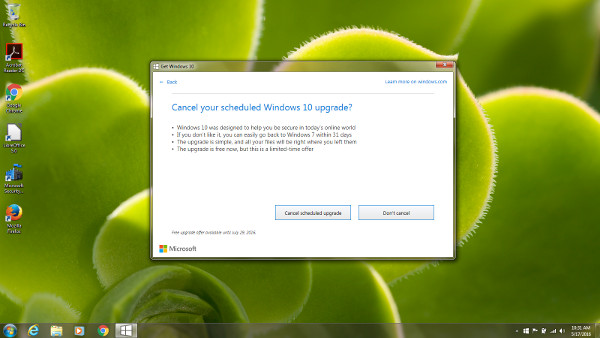 Again, Microsoft wants to be very sure that we want to seriously Cancel the automatic upgrade to Windows 10. Now click the "Cancel Scheduled Upgrade" button.
After you do this, it should cancel the automatic upgrade that was set for May 20th. If you do not go through this process, then you will be forced into Windows 10. If you want to eliminate the Windows 10 upgrade completely forever, bring your computer to South City Computer and we will disable the Windows 10 upgrade for good!
Tags:
facebook
,
Microsoft
,
Upgrade
,
Windows
,
wnidows 10