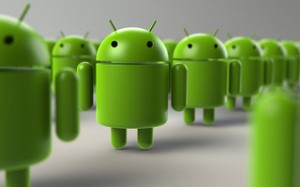 Everyone has an anti-virus on their computer. Afterall, you can get a virus from opening emails, visiting websites, downloading programs, and even just viewing pictures.
So why don't you have an antivirus on your phone? You open emails on your phone, you browse the web, and you download apps. All of these are ways that malware can infect your phone and send costly $10 premium text messages or erase all of your contacts. Remember that along with all of your contacts, you also have logon information to websites and you may even have your credit card information saved on your phone.
When downloading an app you should always look at what permission it is requesting to use. An app for playing games shouldn't be asking for permission to send text messages or make calls. Never download from third-party marketplaces. For the most part GooglePlay is safe, but everyone once in a while they do allow an app to be uploaded with malware.
As always, if you suspect your phone could be compromised, you should bring it in to South City Computer and we can scan it and remove any malware that is on it.