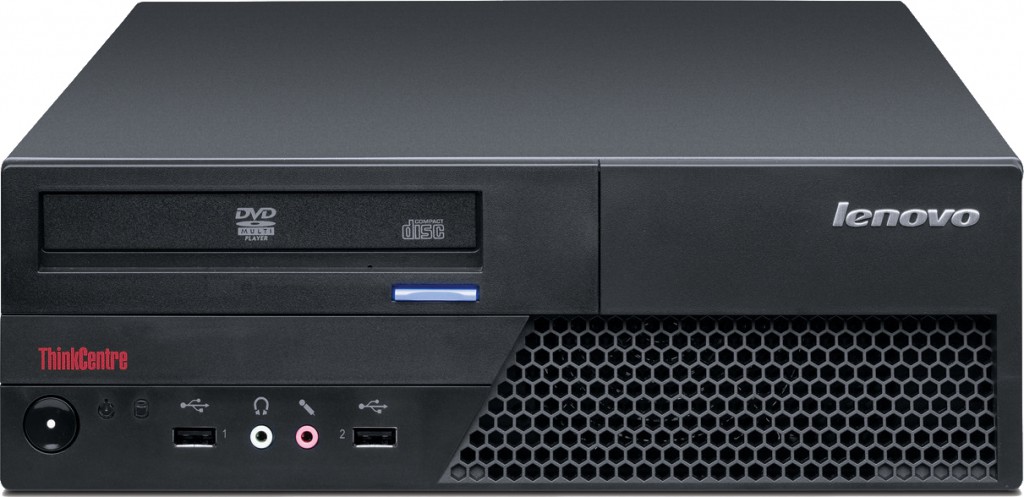 Since support for Windows XP ended last month, many consumers and businesses alike have been scrambling to get computers with newer, supported software. As a result, South City Computer has recieved a shipment of Lenovo ThinkCentre M57 Desktops to meet the needs of our neighbors!
Going for a little over $200, these units are a cost effective quick and easy solution. They run Windows 7, so if you're coming from Windows XP, you'll be greeted with the same familiar interface (just with the colors tweaked a bit). We've got them in stock, so you can be on your way with your new PC in just a few minutes. No ordering, no waiting in line – just drop by and say you want one (while supplies last)!
These refurbished units have been verified to be in excellent condition by the same staff you'll meet when you come in.
If you're still using Windows XP, or just want to replace your current Vista or 7 desktop, give us a call at 314-400-7918, or drop by our store at 3235 Ivanhoe Ave. St. Louis MO!
$224.99
Tech Specs:
CPU:
Model: Intel Core 2 Duo E4600
Number of Cores: 2
Clock Speed: 2.40 GHz
Memory (RAM):
Amount Present: 2.0GB
Number of Installed Modules: 2
Total Number of Slots: 4
Storage:
Hard Drive Model: Seagate ATA ST3160310CS
Storage Connection Type: SATA
Number of Connectors: 2
Removable Storage: CD/DVD RW Drive
Ports and Connections
USB: 2 Front, Six Rear
Display: 1 VGA
Serial/Parallel: One DE-9, One DB-25 (Printer)
Storage: 2 Internal SATA Connectors, 1 rear eSATA
Audio: Front: microphone and headphone jack; rear: micrphone, line in, and line out
Network: Gigabit Ethernet
Expansion Ports
One PCI and one PCIe
Stop by the store if you need additional technical details.