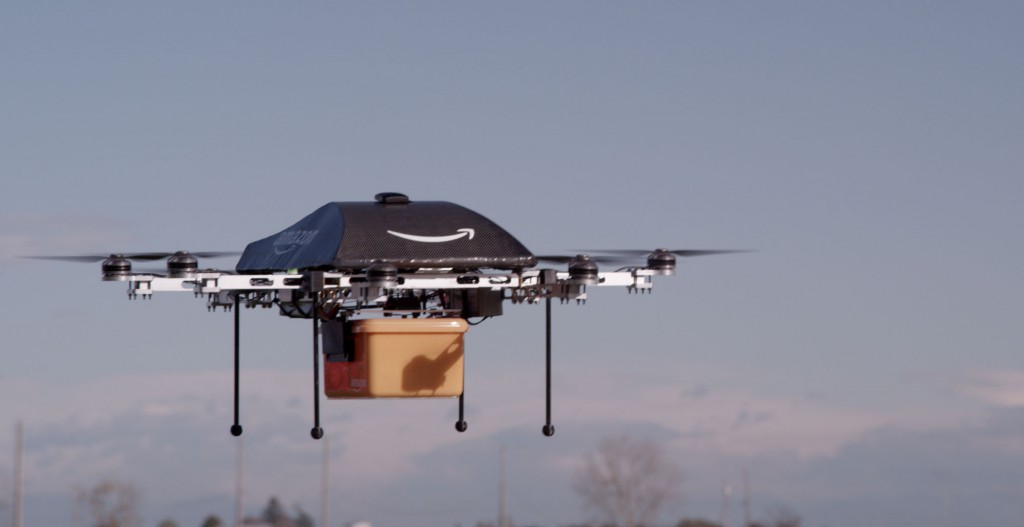 It sounds like something out of science fiction, but it is true. The giant online retailer Amazon.com has announced their plans for super-fast delivery service using unmanned aerial vehicles.
The process, as described by Amazon is quite simple. A customer will find a product on his or her computer, smartphone or tablet. By simply pressing a button, the customer can have the package delivered by drone in 30 minutes or less.
The drones use sophisticated internet and GPS technology to track where they are going. For example, let's say you're sitting in front of our computer repair shop in Lindenwood Park in St. Louis, Missouri. The website would ask you for your location. Then using an online database, the system would determine your approximate coordinates. These are then relayed to the drone, which finds the most direct route to get there. On-board sensors prevent the drone from colliding with trees or other objects that might get in the way. As the drone approaches the customer's home, it uses digital imaging technologies to find a special pad that the customer must put in their yard. At this point, the customer verifies on Amazon's website that the package has been received, and the drone lets go and flies away.
While Amazon's drone delivery service may seem mind-blowing, it's amazing to consider what else we might be able to do with drones in the future. Possibly services, like car maintenance or computer repair. A technician could remotely control tools on the drone and view the situation through a camera without ever having to leave the office. The possibilities are endless.