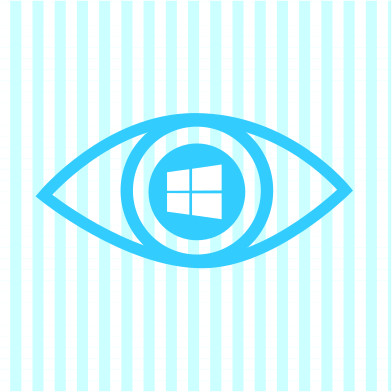 Did you know that Microsoft Windows 10 shares information with Microsoft about your computer usage? Likely if you have gone through the Windows 10 upgrade or installed Windows 10 onto your computer you might still need to set up your privacy settings.
Terry Myerson / Executive Vice President, Windows and Devices Group tells Windows users in his blog post:
"From the very beginning, we designed Windows 10 with two straightforward privacy principles in mind:
1. Windows 10 collects information so the product will work better for you.
2. You are in control with the ability to determine what information is collected.
With Windows 10, information we collect is encrypted in transit to our servers, and then stored in secure facilities."

You may not have realized that the new Microsoft operating system was designed with your privacy in mind as Terry points in his second point that you are in control of your privacy settings.
This article aims to give a few quick privacy tips you can use to beef up your Windows 10 privacy.
Set up a local account
The most invasive Windows 10 privacy concerns occur because the Windows user has set up a Microsoft account instead of a local account. The Microsoft account enables settings like "Cortana" that aim to assist the user but also shares alot of information with Microsoft. If you don't use "Cortana" often then you should probably use a local account on your computer instead.
To set up a local account on your computer:
1. Open the Start Menu and search for "Account", then choose "Manage your account." (Alternatively, open the Settings app and choose "Account.")
2. Click "Sign in with a local account instead."
3. Create a new username and password.
4. Log out and re-log in using your new credentials.
When you use Cortana, Microsoft collects information about your device location and location history, contacts, voice input, search history, calendar, content and communication history from messages and apps, and other information on your device. In Microsoft Edge, Cortana collects and uses your browsing history.
Set up your privacy settings
From the start menu search for "Settings" to launch the Settings Panel. From the Settings Panel select "Privacy". From here you can tweak your privacy settings for your location, microphone, and camera.
Windows 10 has a ton of privacy features that are too lengthy to cover in this article. If you are having issues setting up your privacy settings, or don't know what would be the best settings for you, take your computer to a computer repair store in your area for a consultation with a repair technician that can help you to choose the right privacy settings for you.